141117 Monday – "Changing Corners"
Congrats to the Male winners at yesterdays Deuces Wild Comp! Also a big THANK YOU to all the volunteers and judges, without you we couldn't have had such a great competition.
---
Mobility:  None. Get to class early and work on your shoulders. Give this one a try.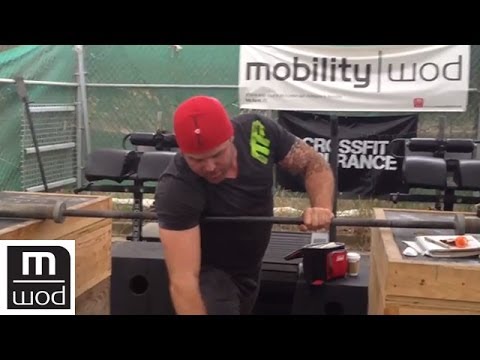 ---
Skill Practice Warm Up:  EMOM (Every Minute on the Minute) – 3 Strict Weighted Pull Ups for 5 Minutes.
---
Workout:  Front Squat
1 – 1 – 1 – 1 – 1 – 1 – 1 (7 sets of 1 reps "Strong Effort," adjusting weight each set)
Superset: Hollow Hold/Rocks
Perform a 30 second Hollow Hold in-between each set of Front Squats (Scale Up to 30 Hollow Rocks if you can do them perfectly)
---
 Metabolic Conditioning Workout:   "Changing Corners" – As many rounds as possible in 7 minutes.
12 Burpees
Bar Muscle Up (Advanced: 4, Intermediate*: 2, Novice: 5 Ring Rows and 5 Ring Push Ups ) or 5 Chest to Bar Pull Ups and 5 Toes 2 Bar (Still Rx)
6 Axle Deadlifts (Advanced: 195lbs [2 – 45's], Intermediate*: 115lbs [2 – 25's], Novice: 85lbs [1 – 25 & 1 – 10]  ) Axle Bar = 15lbs
*Women's Rx
Scaling Guide:  3 – 6 rounds
Log your results online by clicking here.
Compare To:  New Workout!
---
Optional Cash Out: 800m run (Make sure to clean up your bar BEFORE you do the Cash Out)
'Cash Out's are  OPTIONAL workouts that can be completed after class.  If you scaled the metcon back too much, or you just didn't hit it hard enough for whatever reason, and you have 'plenty of gas in the tank', go ahead and rally a group of people people from class to do the cash out (the coach will probably be too busy getting the next class ready so you will be on your own).
These are not for time, and they are only for those who weren't able to hit full intensity during the metabolic conditioning workout (not for extra punishment because you ate a cupcake last week).