141122 Saturday – Navigating the Holidays
Join Health Coach and DCF Member Ana Mooney tomorrow – Saturday, November  22nd at 11:00AM. 
She will be discussing tips and strategies for staying healthy, managing stress and enjoying the holidays.
Sign up for this FREE talk HERE – And bring your friends or family!
Do any of these scenarios sound familiar?
"I'm going to 3 different holiday parties. I want to enjoy myself but don't want to blow  all the work I've put in at the gym and with my diet!" 
"I was invited to a friends house for Thanksgiving but I'm Paleo and they're not! What will I eat? " 
"Help! My family is staying with me over Christmas. How can I stick to my fitness and nutrition routine with company?"
We all encounter these issues, especially around the Holiday season. Come listen and bring questions so you can navigate this season happily and healthy!
---
Mobility:  None, but here is Kelly Starrett and Jenny Labaw to go over a quick template for treating the non-specific low back tweak that we all get from time to time.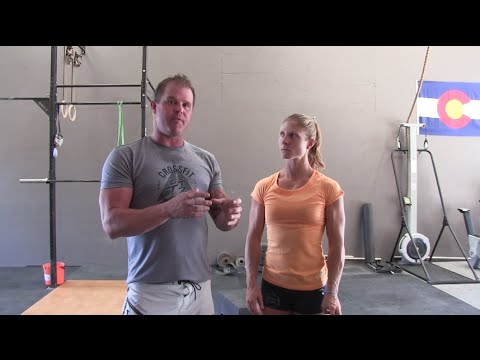 ---
Skill Practice Warm Up:  None.
---
Workout:  Push Press
7 x 1 (7 sets of 1 reps "across," the same weight for all sets)
Superset: Dumbbell Split Squats (deficit lunges)
7 x 2 (6 sets of 2 reps "across," the same weight for all sets)
---
Metabolic Conditioning Workout:  "Ataturk" – As many rounds as possible in 7 minutes.
5 shoulder press (Advanced: 95lbs, Intermediate*: 55lbs, Novice: 35lbs)
5 push press (same)
5 bumper plate burpee (Advanced: 45lbs, Intermediate*: 25lbs, Novice: 15lbs)
10 toes to bar
*Women's "As Prescribed" weights and reps (Rx)
Scaling Guide:  3 – 5 rounds.
Coaching Notes: The shoulder press will be the limiting factor here. So when you are choosing a weight, make sure to choose a weight where you will be able to do 5 shoulder press in a row for at least first round or two. Bumper plate burpee you will be doing a burpee, finishing with the plate over your head. 
Log your results online by clicking here.
Compare To:  New Workout!
---
Optional "Cash Out":  15 wall balls, 50 double unders, 15 burpees.
'Cash Out's are  OPTIONAL workouts that can be completed after class.  If you scaled the metcon back too much, or you just didn't hit it hard enough for whatever reason, and you have 'plenty of gas in the tank', go ahead and rally a group of people people from class to do the cash out (the coach will probably be too busy getting the next class ready so you will be on your own).
These are not for time, and they are only for those who weren't able to hit full intensity during the metabolic conditioning workout (not for extra punishment because you ate a cupcake last week).