141126 Wednesday – "The Three Amigos"
Kyle and Coach Billy (AKA Pastrami Bill) competing at the Deuces Wild Competition where they earned a 4th Place (But 1st place in our hearts)
---
Mobility:  None, but I would mobilize your calfs because of all the sled pushing.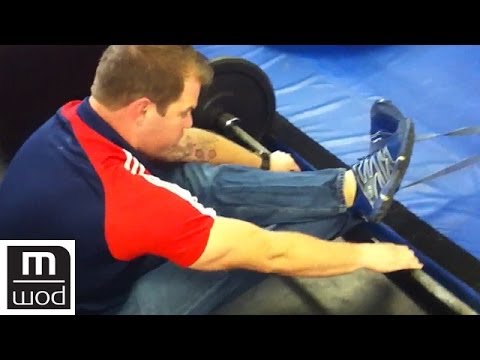 ---
Skill Practice Warm Up:  Group warm-up and go over movements in workout.
---
Workout:  "The Three Amigos" (Part II)
Teams of 3 people. Divide work as desired, but the movements must be performed in the order listed.
12 'cycles' – 7 squat cleans (Advanced: 135lbs, Intermediate*: 83lbs, Novice: 53lbs) AND then – 20' low handle sled push, 20' high handle sled push x 3 round trips (Advanced: +140lbs, Intermediate*: 90lbs, Novice: 0lbs).
(each member must complete one whole 'cycle', no trading off with the rest of your team until your 'rep' is done)
100 hip extensions
100 ball slams
800m run with a single sandbag –shared with partners- (Advanced: 80lbs, Intermediate*: 60lbs, Novice: 45lbs)
*Women's Rx
Scaling Guide:  20 – 30 mintues
Log your results online by clicking here.
Compare To:  2014 – 08 – 07
(The 'Original Amigos' was identical except it was one 90/90' sled push per cycle instead of 3 round trips of 20/20')
---
 Optional Cash Out: None