141222 Monday – Front Box Squats & "Hot Steel"
Mobility:  Hip Mobility.
---
Skill Practice Warm Up:  None.
---
Workout: Front Box Squat
7 x 1 (7 sets of 1 reps "across," the same weight for all sets)
This is the 10th session of the Front Box Squat cycle, starting week 4, if weights last week still felt relatively light, feel free to make a bigger jump this week.
Super Set: Perfect Ring Dips
2 -3 reps for 5 sets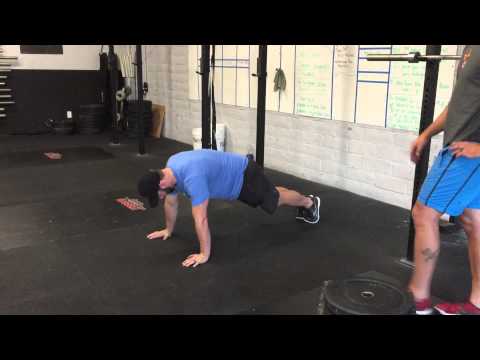 ---
Metabolic Conditioning Workout:  "Hot Steel" – As many rounds as possible in 6 minutes.
7 front squats (Performance: 135lbs, Athletic*: 83lbs, Health: 53lbs)
2 shuttle runs, 30'(out and back), 60' out and back = 1 rep
*Women's "As Prescribed" weights and reps (Rx)
Scaling Guide:  2.5 – 5 rounds
Coaching Tips: Scale up to OHS for an extra challenge.
Log your results online by clicking here.
Compare To:  2013 – 09 – 04
---
Cash out: 1 min burpees, 1 min box jumps, 1 min burpees
---
Row'd Royalty was born in 2012 at Diablo CrossFit in Pleasant Hill, California. Several athletes claimed to be the "best rower in the gym" and were eager to prove themselves. All members were encouraged to participate, even if only for fun. The response was incredible, and everyone had a blast – because anyone can row!
This year, Diablo is opening Row'd Royalty to the whole CrossFit community. Let's find out who the best rowers are in our affiliates and in our community! Each week, Starting January 7th, for 4 weeks a rowing workout will be announced. You'll have 5 days to complete the workout and submit your score. Video submission may be required for Top 5 scores.
Check out the website HERE. And register HERE