150116 Friday – Last change to Sign up for the Whole Life Challenge & the PNC.
Welcome to the Whole Life Challenge upgraded with the Primal Nutrition Challenge!
This time around, we will be adding the Primal Nutrition Challenge back to compliment the Whole Life Challenge. We had a lot of members drop off, not log their food, and really not participate.  To encourage healthy habits and lifestyle we think adding back the PNC will be a HUGE help to keep you going throughout the 8 week process. 
Whole Life Challenge:
The "WLC" is an 8 week program with 3 different levels of nutrition based on how serious you want to be.  If you are just looking for help cutting out a few things, you can go in as "beginner". For more information read more about it below and watch the video!
The Whole Life Challenge is FREE for those who participated in last challenge. If you are new the cost is $39 through December 31st or $49 January 1st – January 23rd.
♦♦ If you have outside friends or family who could also benefit from this program they can sign up and be on the Diablo team with you!♦♦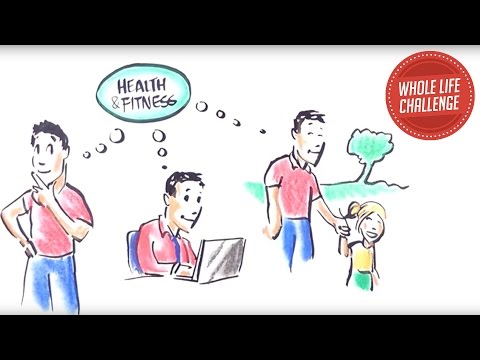 Tracking all this is as easy as using your iPhone, yup…they've got an App for that.
 Primal Nutrition Challenge (DCF's additional challenge)
The Primal Nutrition Challenge will be our own in house challenge and is optional however the benefits are great! It is an additional $30 for members.
 The PNC will include:
Before and After photos
Food Log Review 3 times during challenge
Benchmark workout to be tested before, during(week 4), and after
Weekly Nutrition Talks (30 min, every Saturday at 10:30am)*
*Every week it will be a different topic with different speakers and we may repeat topics depending on importance. The topics and speakers will be posted in advance but we hope you can make then all (it's only 30 minutes!) to get the full benefit of the program.
Important Dates to know:
January 17th – Challenge Begins (But you can sign up as late as the 23rd)

January 16th Friday – 6:00pm – Kick off Meeting, Baseline Workouts*, Photos for PNC members (new date)


FREE Nutrition Class for all participants.  Topics for each class will be announced the week of.

Saturday January 24th
Saturday January 31st – Supplements w/ Alexia Smith
Saturday February 7th
Saturday February 14th
Saturday February 21st
Saturday February 28th – "Breaking Bad" w/Ana Mooney
Saturday March 7th

February 7th –  10:30am – Re-test Baseline workout and Nutrition talk

March 13th – 6:00pm – Finale and Retest Baseline Workouts
* Kick off Meeting: It will be structured like a regular CF class. We will mobilize do a strength baseline, metcon baseline, and the last 30 minutes will be going over how to do the challenge and Q&A. The "Baseline Workout" will be announced at the kickoff meeting. (If you miss the meeting we will publish the workout so you can do it on your own)
The Baseline workouts are 5 sets of 3 Front Squats with the total weight being the first score. The second workout is a variation of the Baseline Metcon. 40 Squats, 30 Sit Ups, 20 Push Ups, 10 Pull ups, then a 500m Row. We'll see how much everyone improves in 8 weeks.
If you have any questions please feel free to reach out to Christy Lee or Andrew Descalso:
christy@diablocrossfit.com / andrew@diablocrossfit.com
---
Mobility:  Hip Mobility.
---
Skill Practice Warm Up:  None.
---
Workout:  Back or Box Squats
5 – 5 – 5 – 5 – 5 (5 sets of 5 reps "Strong Effort," increasing weight each set)
Superset: 'Perfect' ring push ups or ring dips
Metabolic Conditioning Workout: "Brick House" – As many rounds as possible in 6 minutes.
8 high box jumps (Performance: 30in, Athletic*: 24in, Health: 20in)
10 toes to bar (Novice: 10 abmat sit ups)
30' forward bear crawl / 30' backwards bear crawl
Scaling Guide:  3 – 7 rounds
*Women's "As Prescribed" weights and reps (Rx)
Log your results online by clicking here.
Compare To:  2013 – 05 – 08
---
 Optional Cash-out: 1 min kipping pull ups, 1 min 30′ shuttle run (two hand touch), 2 rounds.