150401 Wednesday – "Amity"
Mobility: None. Work on your ankle mobility before class.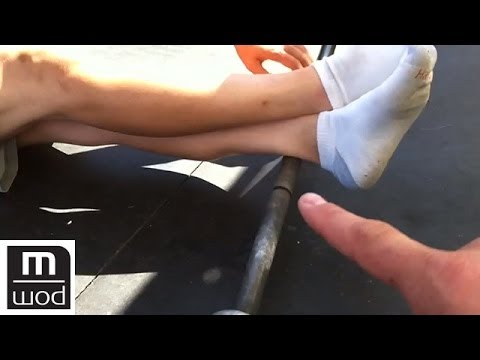 ---
Skill Practice Warm Up: Spend 10 min working up to a challenging push press. Approximately 80-90% of your max.  Plan on hitting that weight for 2-3 attempts.
---
Strength Workout: None.
---
Metabolic Conditioning Workout: "Amity" – 15 Minute AMRAP
5 Push Presses (Performance: 135lbs, Athletic*: 85lbs, Health: 55lbs)
10 Deadlifts (Same)
15 Wall Balls (Performance: 20lbs/10′, Athletic*:14lbs/9′, Health: 10lbs/8′)
200m Run
1 Minute Rest
Scaling Guide: 3 – 5 rounds
*Women's "As Prescribed" weights and reps (Rx)
Log your results online by clicking here.
Compare To: New Workout
---
Optional 'Cash Out': None.