150604 Thursday – "Low Grade"
Shoulder Mobility Seminar
Saturday June 6th – 9am – 11am
Join Dr. TJ Bachmeyer, Diablo CrossFit member and owner of the SPINE Chiropractic Care for a two hour seminar covering ALL things shoulder! This class is designed for CrossFitters who have "CrossFit shoulder" problems or want more tips, drills, and specific mobility geared toward the shoulder.
What the seminar will cover:
Quick fixes for on the fly shoulder tweaks
Changing scapular movement for a great front rack for little muscles that jack up your overhead mobility and how to fix it
How to find YOUR best position, taking away the 'generic' front rack
Thoracic spine and your shoulder, yep, they are married
How to find out if it's your shoulders or your hips
SmashweRx for the shoulder, how to smash, unglue, and free up all those tight corners
All the way down, everything from the shoulder down to the wrists, fixed!
$10 for ALL members, $25 for non-members.
Please RSVP HERE!
---
Mobility:  None. Work on your Hips BEFORE class.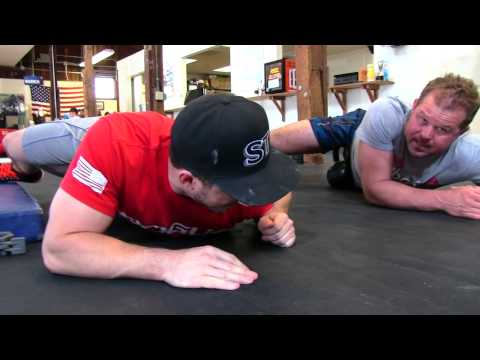 ---
Skill Practice Warm Up: None.
---
Strength:  Power Clean – Session 10
5 x 3 (5 sets of 3 reps, "across," same weight for each set)
Superset: Ring Dip / Ring Push Up
5 x 5 (5 sets of 5 reps, if doing Ring push ups stay at the same angle)
You should be at 90-100% of your max. If you have been using weight for the ring dips try and use the same that you used when we did triples. If these go well today you can add more weight during the next cycle of 7×3, 6×4, and 5×5's. If you are doing ring push ups try and lower your angle but make sure all 5 reps are good and your whole body is moving together, no 'Cobra' push ups, this isn't yoga.
---
Metabolic Conditioning: "Low Grade" – 7 Minute AMRAP.
10 Dumbbell Push Presses (Performance: 45lbs , Athletic*: 30lbs, Health: 20lbs)
40 foot bear crawl (20' out and 20' back)
20 abmat sit ups
*Women's "As Prescribed" weights and reps (Rx)
Scaling Guide:  3 – 8 rounds
Log your results online by clicking here.
Compare To: 2014 – 04 -24
Coaching Tips: Crawl as fast as you can.  If you get tired, don't crawl slower and fight to finish the distance. Just holding yourself in the 'bear crawl' position takes energy, so crawl in fast intervals and drop down when you need to rest.  If you ever get the 'dreaded raspberry' when you do a lot of abmat sit ups focus on keeping your hips glued to the ground so they are not moving up and down each rep.
---
Optional 'Cash Out': 1 min wall ball, 1 min row, 2 rounds