150617 Wednesday – Paleo Nutrition Challenge Kickoff this Thursday
Diablo CrossFit is happy to announce our partnership with Whole Foods Market San Ramon to bring you the next "Paleo Nutrition Challenge"!
What: A 60 day healthy eating and fitness challenge, sponsored by Whole Foods Market San Ramon and Diablo CrossFit.
When: June 20th – August 19th
Where: Participants will attend meetings at Diablo CrossFit Alamo and community events at Whole Foods Market in San Ramon.
Who can join: Anyone looking to "up thier game" with better nutrition, CrossFitters looking to begin a healthier lifestyle, or anyone need a "Check Up" with their diet.
How it Works:
Kick Off meeting will be held at DCF Alamo on Thursday, June 18th at 6:30pm

At meeting participants will be given a score card to help track thier progress throughout the challenge and a "Paleo Passport" of experiences and deals you can take advantage of at the WFM San Ramon.

Kick Off Workout – Sunday, June 21st at 10:30am, DCF Alamo. If you cannot attend this, you can do on your own but must be competed the first week of the challenge.
Throughout the challenge, WFM San Ramon will have in store tours on how to shop their store, meal prep, cooking demonstrations at either DCF Alamo or Whole Foods Market.
WFM San Ramon will be donating all the prizes for the winners with multiple winning options!
Final Throwdown –  Sunday, August 16th at 10:30am for the final WOD test.

Whole Foods Market San Ramon BBQ and Throwdown TBA for top 5 winners.
How is this different?
There will be no food logging review, however you are encouraged to log on your own to keep yourself accountable.
No before and after pictures taken at the gym, you can track your progress at home with photos.
Whole Foods Market San Ramon is offering up their whole store and resources to make it easier and more efficient for you to shop and eat healthy.
FREE to sign up.
---
Mobility: Ankel Mobility
---
Skill Practice Warm Up: Turkish Get Ups (Minimum of 5 per side)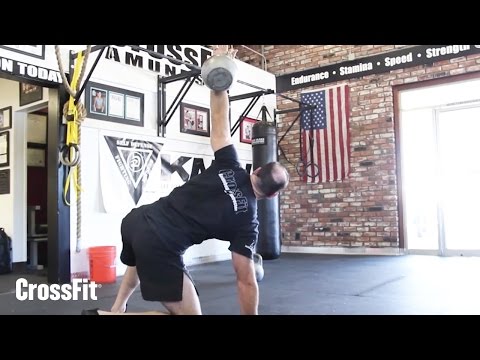 ---
Strength:  None.
---
Metabolic Conditioning:  "Starboard Breech" –  In 15 minutes.
1500m row
Then max rounds with the remaining time:
15 wall ball (Performance: 20lb/10ft, Athletic*: 14lb/10ft, Health: 10lb/8ft)
15 jumping chest to bar pull ups** (chest hits the bar every rep!)
*Women's Rx (yes! 14lb 10 foot is RX for this one!)
**Substitute 3 bar muscle ups if you wish
Scaling Guide: 3 – 6 rounds
Coaching Tips: Hit the row hard then slow down on the last 200 or so meters to save some energy to go right into the wall balls. Break the first set up into smaller sets since your legs will be tired from the row. When you set yourself up for the jumping pull ups you head should be one to two fists below the bar, use boxes and bumper plates to adjust your height. Your chest needs to touch and your arms need to get fully extended each rep. You will use your legs much more than you think. Be careful not to step off the bumper plate or box and hurt your ankle.
Log your results online by clicking here.
Compare to: 2014 – 09 – 23
*Women's "As Prescribed" weights and reps (Rx)
---
Optional 'Cash Out': None