150628 Sunday – Team Añejo Game Night
Please join Team Añejo in a fun filled Game Night! As the CrossFit Games have grown in size and popularity, costs have risen dramatically. Athletes have to arrive sooner and stay longer in Los Angeles. Diablo has always provided a daily stipend to all of our athletes to offset the largest expenses, but there is still a shortage. This Fundraiser will assist all the team members with any expenses they will acquire during their trip down to Carson. Bring your competitive self for some games, drinking, and camaraderie.
When: July 17th 6:30-10:00pm
What Games: Poker, Bingo, Catch Phrase, Yahtzee, Grid Pong
Poker is a $20 buy in. There will be a competitors table(s) and beginners table(s) so all levels welcome! Bingo is $3 per card.
Entry Fee: $10 for adults, includes 1 drink ticket. $5 for kids -we will have a supervised kids area with a jump house and projector screen for movies. Tickets will be sold at the door but we would like to know in advance how many poker tables and dealers we will need. 
---
Mobility: Ankle Mobility
---
Skill Practice Warm Up:  Turkish Get Ups (Minimum of 5 per side)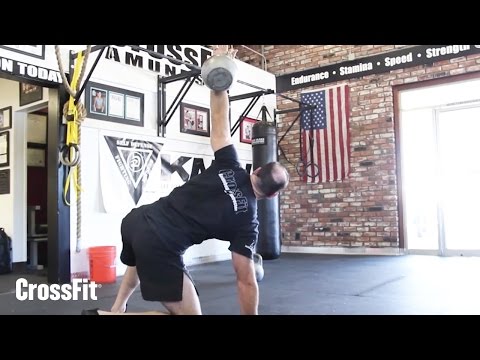 ---
Strength: None.
---
Metabolic Conditioning: "Helen" – 3 rounds for time.
400m run
21 kettlebell swings (Performance: 53lbs, Athletic*: 35lbs, Health: 26lbs)
12 pull ups
*Women's Rx
Scaling Guide: 8 – 14 minutes
Coaching Tips: Pace the first run, go much slower then you think you should, it will save you for the rest of the workout. Also break the kettlebells up before failure, as you should save some of your strength for the pull ups. Push the pace as you are finishing up the pull ups because you will have long rest (on run) from pulling motions. Focus on using your hips to get kb up, and excess pulling with the arms will slow you down on pull ups.
Log your results online by clicking here.
Compare to: 2015 – 03 – 18
*Women's "As Prescribed" weights and reps (Rx)
---
Optional 'Cash Out':  30s step ups, 30s sit ups, 5 rounds