151224 Thursday – Row'd Royalty Early Registration Ends 12/25
Row'd Royalty starts January 7th. The last day for Early Registration is 12/25. Sign up and compete for a chance to win a Rower each week! The first workout gets dropped on January 7th. www.rowdroyalty.com/register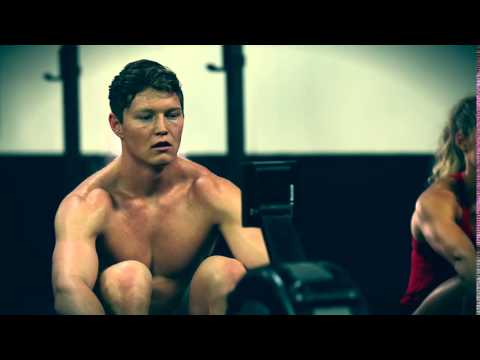 ---
Saturday January 9th, 2016
It's been 10 years!! Come celebrate with Diablo at our legendary Post-Holiday ParTaaY!
This year, we're taking down the Alamo Grill – the entire bar & restaurant – to celebrate. The Alamo Grill is a new upscale bar & grill with a fantastic drink selection, including craft beers & ciders on tap, and award-winning menu items including gluten-free selections.
Location: Alamo Grill (3160 Danville Blvd)
Attire: Saturday night dinner & dance
Food & Drink: Everyone will have 2 menu selections and 1 drink
Come spend a fun evening with your Diablo team and our amazing community! You do not want to miss this one.
---
Context: Practice
Mobility: Shoulders
Skill Practice Warm Up: Spend 10 min working up to a challenging (70-80% max) clean and jerk.
Strength: none
Super Set: none
Metabolic Conditioning: "Snow Tires"
14 minute AMRAP (As many rounds as possible)
8 Clean and jerk (Performance: 135lb / Athletic: 85lb* / Health: 55lb)
40′ Overhead Plate Lunge (Performance: 45lb / Athletic: 25lb* / Health: 15lb)
40 Double unders* (Health: 4 singles + 1 DU attempt x 10)
1 min rest
*Women's "Performance" weights and reps (Rx)
Scaling Guide: 3-5 Rounds, Scale Up: 155/105 clean and jerk
Log your results online by clicking here.
Compare to: NEW WORKOUT!
Coaching Tips: Your shoulders will be taxed from the overhead lunges and the double unders, so make sure you use an actual "Jerk" for the C&J portion. Making these into smaller sets earlier on (and dropping from overhead) will also help with the shoulders. On the double unders, keep pushing and don't let yourself slow down and take unnecessary rests just because you tripped up (and not because you are tired).  Optional: skip the last rest if you finish a round with less than 2 min to go.
Optional 'Cash Out': 20 wall ball, 50m farmer carry, 3 rounds