160317 Thursday – Open 16.4 Announcement tonight at 4:45
We will be setting up the projector in the yoga room for the Open Announcement. The PreShow starts at 4:45. Grab a mobility ball and join us.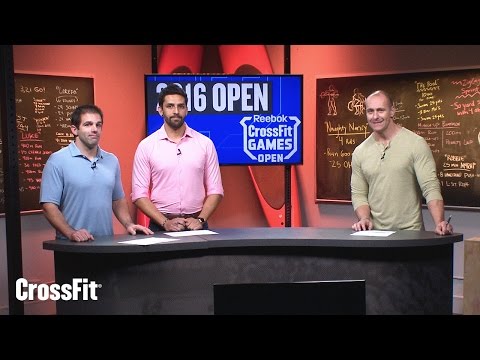 Mobility: Hip (playlist video here)
Skill Practice Warm Up: Spend 10 min working on Turkish Get Ups.  Perform at least 5 per side.
Strength: none
Super Set: none
Metabolic Conditioning: "Shanghai Noon"
16 minute AMRAP (as many rounds as possible) – Partner WOD
10 round trip sled pushes 20ft out / 20ft back (Performance: +140lbs, Athletic*: +90lbs, Health: +50lbs)
40 dumbbell power snatches (Performance: 45lb / Athletic*: 30lb / Health: 20lb)
40 hip extensions (or 20lb good mornings if not enough GHDs)
400m run with sandbag (Performance: 80lb / Athletic*:60lb / Health: 45lb) – both partners run, one sandbag per team – Indoors option: 40' shuttle run, 10 round trips.
*Women's "As Prescribed" weights and reps (Rx)
Scaling Guide: 2 – 4 rounds
Log your results online by clicking here.
Compare to: October 15, 2015
Coaching Tips: Switch often so that your overall pace as a team is quick. Don't worry about splitting up the work evenly if one person is quicker than the other. It is okay to do more of the stuff you like and have your partner do the stuff he/she likes!
Optional 'Cash Out': 1 min plank hold, 1 min burpees, 1 min wall ball, 2 rounds