160218 Thursday – "Open Workout 12.3"
Diablo CrossFit's Saturday Main Events:
In 2016, the entire Diablo Community will come together on Saturdays to complete the CrossFit Games Open Workouts! Join us on Feb 27, Mar 5, 12, 19 & 26th.
Heats will begin at 9:00 AM and finish by 2PM. Diablo's Competition Team athletes (many of whom are trying to earn a spot at the Regionals and eventually the Games) will be competing at 11 AM – stick around, watch the fun & cheer them on. It will be exciting!
Join the fun with your Diablo Community: morning, mid day, afternoon, Alamo & Benicia!
Cheer on our Diablo Team as they vie for a spot at the prestigious California Super Regional & the Games!
Challenge yourself: RX or Scaled!
Computers will be available on-site for score submission
Your score will be "validated" immediately!
IMPORTANT CHANGES FOR 2016:
Diablo CrossFit will NOT be programming the Open Workouts into our daily programming! Judges are often not available and our Coaches are unable to create a quality class experience for everyone.
Official Judged Scores are ONLY available at our Saturday Main Event in Pleasant Hill!  All other scores will have to be submitted via with a video online. Diablo's Head Judge will not approve Open Workout Scores submitted before or after the Saturday Main Event. The CrossFit Games Committee has very harsh penalties for affiliates that violate judging standards. Diablo's Head Judge will be onsite and supervising the day's event and judging.
As soon as you complete your workout, you'll be able to enter your score online and we'll immediately validate it.
If you choose to do your workout at Alamo, or if you want to redo your workout on another day, you MUST video record your workout and submit your score with your video! You do not need a judge. Your score will be validated by CrossFit Games HQ. You do not need a judge, but the clock or a person with a stopwatch must be in the video frame.
Check out our Saturday Main Event page for all the details and information!
Want to Participate?
Step 1: Register for the Open! (click here..it's only $20!)
Step 2: Select "Diablo CrossFit" as your affiliate (including Alamo members!)
Step 2: Tell All Your Friends
Step 3: Sign up for a Saturday "Heat Time" on your Diablo App. (it'll look like a class)
Step 4: Hang around and cheer for your friends, Coaches and Diablo Competitors!
Step 5: Check the leaderboard often! (Its what we do.)
Questions: email craig@diablocrossfit.com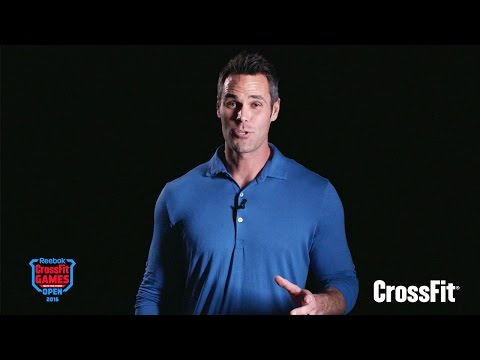 ---
Jordan's Body Weight Bonanza Week 6
Hanging Leg Lift
5 Sets, 5-10 reps ea.
Side Plank on Hands
5 Sets, 5 – 10 Reps
Handstand Taps
5 sets, 5 – 15 taps
Hips to Bar or Rings
5 sets (2 on bar, 3 on ring), 2-3 reps each
Mobility: Ankle (playlist video here)
Skill Practice Warm Up: Spend 8 minutes on GHD sit ups and/or strict toes to bar progressions. If you have a rack with a pull up bar, you can put a barbell in the rack and create a modified stall bar set up and really challenge yourself.
Strength: none
Super Set: none
Metabolic Conditioning: "Open WOD 12.3"
18 minutes AMRAP (as many rounds as possible)
15 Box Jumps (Men: 24" / Women: 20")
12 Push Press (Men: 115lb / Women: 75 lbs)
9 Toes-To-Bars
*Women's "As Prescribed" weights and reps (Rx)
**Masters men 55+ 95lbs and 20in box, Masters women 55+ 55lbs and a 20in box.
Scaling Guide: 5-10 rounds
Log your results online by clicking here.
Compare to: here
Coaching Tips: Step ups are allowed on this one, and step downs are encouraged!  Pace this one by breaking up the movements in the middle of the sets, and avoid resting between movements as much as possible.  Keep the first 2-3 rounds conservative on pace and then speed up so you can get a 'negative split' (faster rounds later on). For most people, that will mean small sets on the toes-to-bar from the beginning on.  If hand tearing starts to become a possibility, modify to GHD sit ups (still 'Rx' or progress down to v-ups or even sit-ups); NO RIPPING! Check out the "By the Numbers" movement references for good progressions on this.
Optional 'Cash Out': none