Sandra placed 2nd at the 2013 OC Throwdown this weekend!
In case you didn't know, the OC Throwdown is one of the largest and most competitive competitions outside of the CrossFit Games.  Sandra beat out previous Games champions and podium finishers as well as a couple dozen games competitors from previous years!
If you are a DCFer, and looking for updates on how our athletes are doing at local competitions, special community events, and weird fitness jokes that only you would get, request to join our "DCF Competition Support" Group on Facebook (click on the link).
---
Mobility:  Hip mobility
---
Skill Practice Warm Up:  Goat practice Monday!  Write your goat next to your name on the whiteboard and spend at least 10 minutes working on your goat today.
To get ready for the CrossFit Open, we recommend you refer to the list below and make sure you get as many checked off the lists as possible otherwise you may be brought up short on the first or second workout!
---
Workout:  Box Squat
5 x 3
(5 sets of 3 reps with the same weight across)
Metabolic Conditioning Workout:   "Hot Bronze" 3 rounds for time.
10 back squats cleaned from the floor (Advanced: 155lbs, Intermediate*: 93lbs, Novice: 63lbs)
10 burpees
200m run
1 minute rest
*Women's Rx
Scaling Guide:  6 – 10 minutes
Log your results online by clicking here.
Compare To:  New Workout!
---
The CrossFit Open is Coming!
The Programming Gnomes have been hard at work and have assembled a list of movements that people should be able to do if they'd like to finish and/or do well in the Open (beginning March 6th).  This list is pretty basic, and by no means 'aggressive' by CrossFit standards.  It was our goal to create a simple list of movements that we think have a high probability of being in the Open.  The weights/heights are very rough, and naturally the better you are at a movement the better you will do at a workout containing that move.
Most people should be looking at this list the other way ("what DON'T I have on this list").  If you have a movement that is a terrible Goat, or impossible for you on the "Need" list, that is your primary mission.  Once you have all of those locked down, you can move on to the "Would Like" column.  Once you get all of those, you will probably want to spend some time mastering the "Need" list before really focusing on the "Good to Have" list.
| | | |
| --- | --- | --- |
| Need | Would Like | Good to Have (prob. not required) |
| burpees | Power cleans (155/103) | clean and jerk (heavy) (185/115)+ |
| double unders | power snatch (115/73) | squat cleans (185/115)+ |
| box jumps (24in/20in) | overhead squat (135/93) | squat snatch (135/93)+ |
| barbell thrusters (95lbs/63lbs) | pistols | muscle ups |
| Deadlift (185/125) for reps | handstand push ups | |
| wall ball (20lb/10ft, 14lb/9ft) |  Jerks –heavy- (135lbs, 93lbs) | |
| toes to bar | | |
| c2b pull ups | | |
| | | |
---
Motivation Monday Video: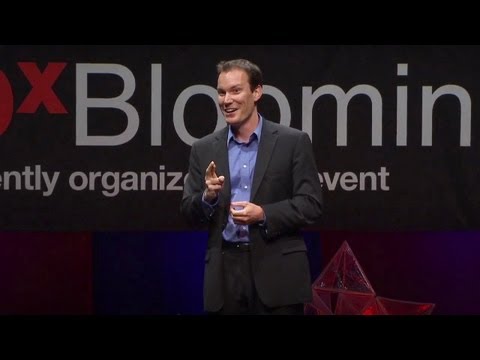 (Thanks to Brent for posting this a week or so ago! -jj)