Monday August 15th 2016 – My Power Supply Coming Soon…
Nutrition is the most important part of becoming fitter which is why we teamed up with My Power Supply. Like us they understand how time consuming it is to make all the healthy meals we want to eat throughout the week. Their chefs prepare fresh meals and deliver them to they gym. There is no more guess work because you pre-order what you would like and when you would like it delivered. They will be here on August 23rd from 5:00 – 7:00 with samples of their food so you can give it a taste. Deliveries should start by the end of the month.
https://www.mypowersupply.com/
---
Mobility: Upper Thoracic (Lacrosse Ball between Scapula)
Skill: Sots Press 4 sets of 3 reps. You may add weight if you can maintain a good position in the hole. Otherwise, if you are working with the box progression DO NOT use anything heavier than a training bar.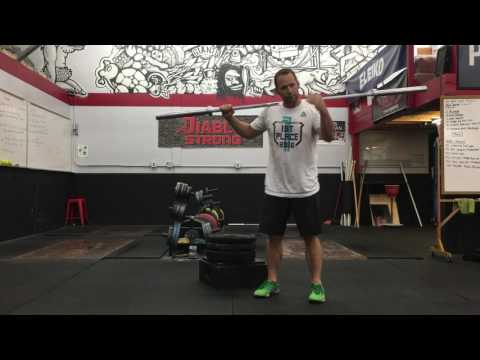 Workout: For Time:

800m Run

8 Power Snatch (45/65/95)  

4 Overhead Squats (Same)

600m Run

8 Power Snatch

4 Overhead Squats

400m Run

8 Power Snatch

4 Overhead Squats

200m
---
Diablo F!T: 20 Minute AMRAP

8 Alternating DB Snatches

6 Dumbbell Goblet Squats

200m Run

1 Minute Rest
---
RomWOD & Skills: Ring Row Variations > Strict Pull Up / Chin Up > Static Hold with Chin above the Bar
---
Download our Mobile App – Sign up for Classes, Clinics, Check the Daily Workout, & More.
Thank You to Our Team Sponsors!
---
Log your workout HERE.
Beyond the Whiteboard App
Its Free with your membership. Log your workouts and track your progress.
---