Monday August 8th 2016
Mobility: Hip & Shoulder
Warm up: Clean & Jerk Barbell Warm up (Empty Barbell)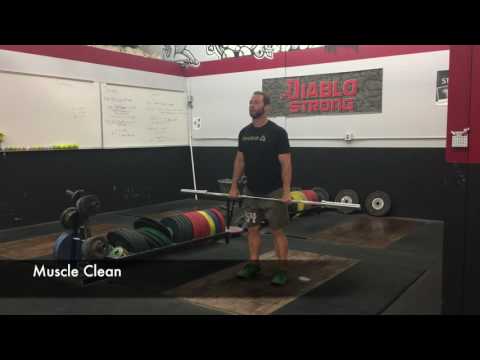 Range of Motion Warm Up: 2 Rounds of
5 Clean Pulls

5 Muscle Cleans

5 Front Squats

5 Strict Press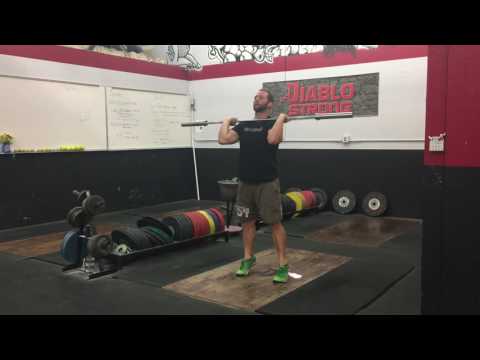 Barbell Warm up: 2 Rounds of
3 High Hang Power Clean
3 Low Hang Power Clean with a Squat
3 Jerks
3 Jerk Press'
Workout: 4 Rounds for time of
Row (350/400/500m)

7 Hang Squat Cleans (45/75/115) 

14 Push ups (For this to be RX'd, knees can not touch the ground.

Rest 1 Minute
Competition Programming: 95/135
---
Diablo F!T: 4 Rounds of 4 Minute AMRAP with a Row Buy in and a minute rest.
Row 300-500m

7 Dumbbell Hang Squat Clean

14 DB Push Press
*Rest at minute 4.  Start back on the rower on minute 5 and pick up where you left off on the AMRAP.
---
RomWOD & Skills: Banded Push Up > Ring Push Up > Handstand Push Up
---
Download our Mobile App – Sign up for Classes, Clinics, Check the Daily Workout, & More.
Thank You to Our Team Sponsors!
---
Log your workout HERE.
Beyond the Whiteboard App
Its Free with your membership. Log your workouts and track your progress.
---
Live Video – Behind the Scenes: Periscope – https://www.periscope.tv/diablocrossfit
'Official' Facebook Page – https://www.facebook.com/DiabloCrossFit/
Diablo Community Group – https://www.facebook.com/groups/105109166278305/ (Members Only)
Instagram – https://www.instagram.com/diablocrossfit/