Saturday July 16th 2016 – RomWOD
RomWOD has been a staple in the teams mobility and recovery so much so that we now have a dedicated RomWOD class 5 days a week at Diablo. Thank you RomWOD for not only supporting our Team, but our Community by keeping us Swole & Flexy.
---
Mobility/ Warm: LAX Ball in upper Back mobility & Banded Walk 30' Each direction
Barbell Warmup: Snatch Range of Motion Warm Up.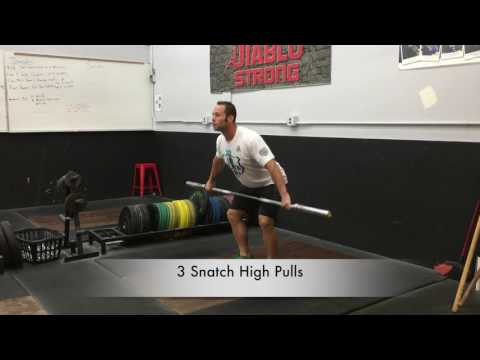 2 Rounds
3 Snatch Pull

3 Snatch High Pull

3 Muscle Snatch

3 Behind the Neck Press

3 Overhead Squat
Snatch Skill Warm Up: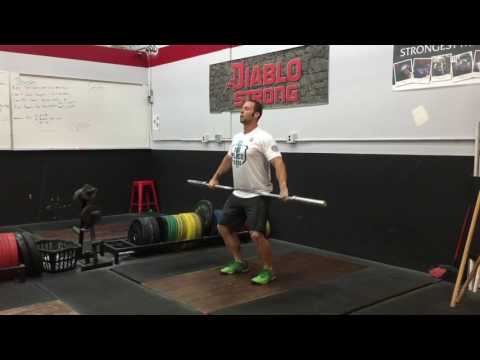 2 Rounds
3 Power Snatch from the Hip "High Hang"

3 Power Snatch from the Knees "Low Hang" then add a squat

3 Snatch Balance
Diablo Strong Skill: Snatch 5 sets of 1 rep (build up to no heavier than 90%)
Diablo Strong: Back Squat 4 sets of 5 reps @ 80 – 90%
Workout: For Time:

20 Goblet Squat (18/35/53)

250/300m Row

15 Goblet Squats

400/500m Row

10 Goblet Squats

600/700m Row
Scaling Guide: 7 – 12 Minutes
Competition Programming: KB's 53/70
---
Diablo F!T: Fight Gone Bad Style 1 minute on each movement. 1 minute off in the first round, then 30 seconds off in the second round, then no rest in the 3rd round.
Row

30 sec Alternating Leg V-Ups/ 30 Second Bicycle Kicks

Wall Ball

30 sec side plank/ 30 second side plank
---
RomWOD & Skills: This week's skill is L Sits & L Pull Ups
---
Thank You to Our Team Sponsors!
---
Log your workout HERE.
Beyond the Whiteboard App
Its Free with your membership. Log your workouts and track your progress.