Saturday July 30th 2016
Mobility/ Warm: Shoulders. Don't spend too much time here, get a barbell in your hands quickly.
Clean & Jerk Warm Ups: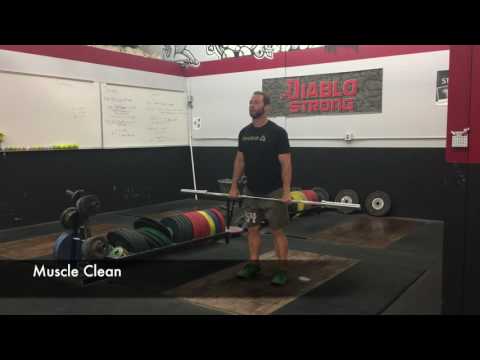 Range of Motion Warm Up: 2 Rounds of (Empty Barbell)
5 Clean Pulls

5 Muscle Cleans

5 Front Squats

5 Strict Press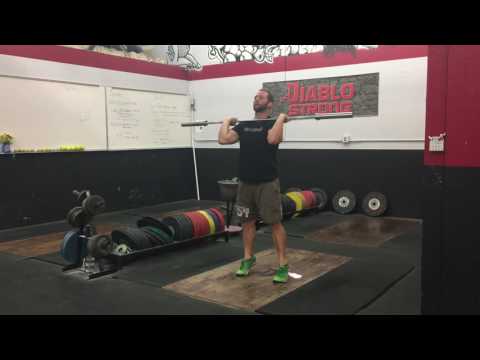 Barbell Skill: 2 Rounds of (You may add some light weight to the bar for the second round.)
3 High Hang Power Clean
3 Low Hang Power Clean with a Squat
3 Jerks
3 Jerk Press'
Test: Clean & Jerk 1 – 1 – 1 – 1 – 1 – 1 Test!  (Work up to a Max)
Workout: Tabata Sled Push, 4 Minutes of 20 seconds on 10 seconds off. 20′ out / 20'back (45/90/140)
---
Diablo F!T:  Fight Gone Bad Style (3 Rounds, 1 minute of work each station, then a decreasing rest between stations. 1 minute rest between each station in the first round, then 30 second rest between each station in the second, NO rest between stations in the last round)
Sled Pushes

30 Seconds of Sandbag Cleans/ 30 Second Sandbag front rack hold

Bike

30 Second Supine Hollow Body Hold/ 30 Second Alternating Leg V-up.
---
RomWOD & Skills: Double Unders
---
Thank You to Our Team Sponsors!
---
Log your workout HERE.
Beyond the Whiteboard App
Its Free with your membership. Log your workouts and track your progress.
---
Live Video – Behind the Scenes: Periscope – https://www.periscope.tv/diablocrossfit
'Official' Facebook Page – https://www.facebook.com/DiabloCrossFit/
Diablo Community Group – https://www.facebook.com/groups/105109166278305/ (Members Only)
Instagram – https://www.instagram.com/diablocrossfit/