Saturday June 11th 2016
Mobility: Hip (LAX Ball in glutes and Banded Hip Flexors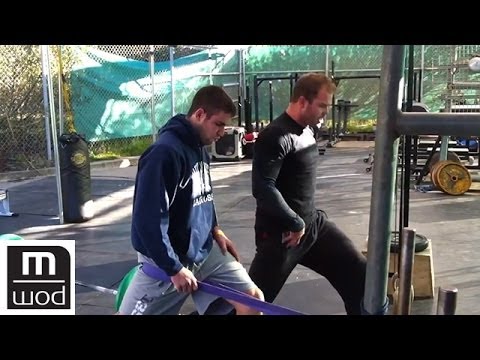 Skill: Spend 10 minutes working up to a Double banded Deadlift.  *Use a band by laying it over the bar, and standing on the band with both feet.  This will make the Deadlift harder at the top, vs pulling a heavier bar from the ground to get the same stimulus at the top.
Workout: 4 Rounds for time of:

5 Deadlift (135/155/225),

10 Hands off deck Push ups (Use a Band for assistance if  needed)

5 Deadlifts (Same)

30 Double Unders
*Scaling guide: 6-9 minutes.  If completed with 4 rounds in under 6 minutes, do a 5th round.
Cool Down:  400m walk followed up with cool down stretching.
---
Diablo Fit
EMOM for 10 minutes
6 KB High Pulls

4 Burpee Bar Touch (or scale up to a burpee pull up or burpee bar muscle up. Adjust the repscheme accordingly)

15 double unders
Rest 1 minute then 3 rounds of E3MOM.
Row (400/450/500) Rest until the 3 Minutes is over.  *Try and hit the same time for each distance.