Saturday June 25th 2016 – Anejo Game Night
Please join us Friday July 8th starting at 7:00pm for the second annual Anejo Game Night! (Last class is at 5:00pm) This fun filled night of entertainment and eating is a fundraiser to help our team get to Carson! There will be dinner and drinks for everyone so come hungry. We will have a designated and supervised kids area so you can enjoy your self whether you are playing poker, singing karaoke, or playing corn hole Cider in hand.
As the CrossFit Games have grown in size and popularity, costs have risen dramatically. Athletes have to arrive sooner and stay longer in Los Angeles. Diablo has always provided a daily stipend to all of our athletes to offset the largest expenses, but there is still a shortage. This Fundraiser will assist all the team members with any expenses they will acquire during their trip down to Carson. Bring your competitive self for some games, drinking, and camaraderie.
When: Friday July 8th 7:00pm – 10:00pm
What Games: Poker, Corn Hole, Karaoke
Poker is a $20 buy in. There will be a competitors table(s) and beginners table(s) so all levels welcome!
Entry Fee: $10 for adults, includes 1 drink ticket. $5 for kids -we will have a supervised kids area with a jump house and projector screen for a movie. Tickets will be sold at the door.
Food & Drinks: El Molino Tacos, Adult Beverages (Cider, Beer, Fireball?), & La Croix
---
Mobility/ Warm: LAX Ball in upper Back mobility & Banded Walk 30' Each direction
Barbell Warm up: Clean & Jerk Barbell Warm up (Empty Barbell)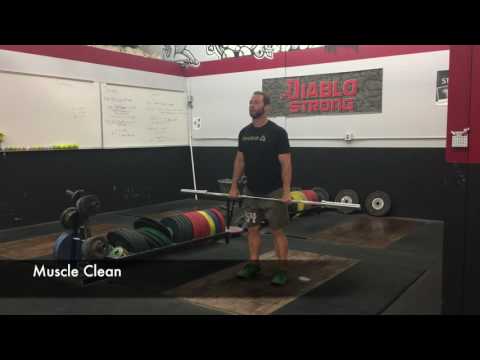 2 Rounds of:
5 Clean Pulls

5 Muscle Cleans

5 Front Squats

5 Strict Press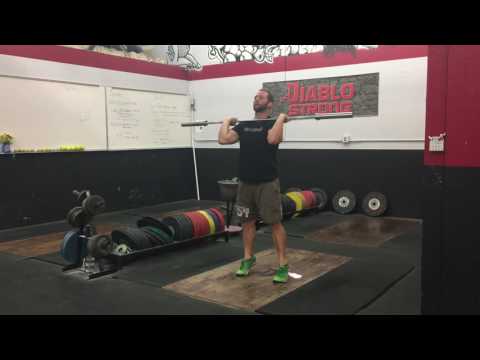 2 Rounds of:
3 High Hang Power Clean
3 Low Hang Power Clean  with a Squat
3 Jerks
3 Jerk Press'
Diablo Strong:
Clean & Jerk 1 – 1 – 1 – 1 – 1 (build up to no heavier than 80%)
Then
Back Squat 4 sets of 5 reps @ 70-75%
Workout:  3 Rounds of:
1 Minute Max 20/20' Sled Pushes (45/90/135)

1 Minute Max Wall Balls (10-8'/14-9'/ 20-10') Comp (20-9'/30-10')

1 Minute Max Pull ups

1 Minute Rest
Competition Programming: Chest to Bar Pull Ups / Wall Balls (20-9'/30-10')
---
Diablo F!T: Fight Gone Bad Style, 1 Minute on 1 minute off rotating stations.  
Sled Pushes

Wall Balls

Air Bike

Pull ups
---
RomWOD & Skills: This week's skill is Handstands!
Plank
Handstand Wall Hold
Freestanding Handstand
Handstand Walking
---
Log your workout HERE.
Beyond the Whiteboard App
Its Free with your membership. Log your workouts and track your progress.