Sunday August 14th 2016 – My Power Supply Coming Soon…
Nutrition is the most important part of becoming fitter which is why we teamed up with My Power Supply. Like us they understand how time consuming it is to make all the healthy meals we want to eat throughout the week. Their chefs prepare fresh meals and deliver them to they gym. There is no more guess work because you pre-order what you would like and when you would like it delivered. They will be here on August 23rd from 5:00 – 7:00 with samples of their food so you can give it a taste. Deliveries should start by the end of the month.
https://www.mypowersupply.com/
---
Mobility: Shoulder
Clean & Jerk Skill Warm Up: 2 Rounds of
3 High Hang Power Clean
3 Low Hang Power Clean with a Squat
3 Jerks
3 Jerk Press'
Use an empty barbell for the first round and if it feels lite and fast add a small amount of weight.
Diablo Strong: Power Clean + Power Jerk 4 sets of 1 rep @ 70%
Accessory Skill Drills: 2 – 3 Rounds of
10 Double Kettlebell Swings

Into a 50m Front Rack Carry
Into a 50m Farmer Carry
*Start with a couple of light KBs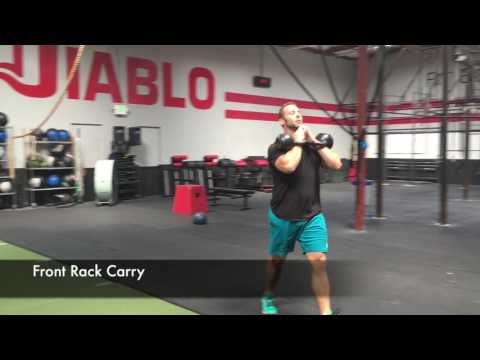 Workout: 12 – 9 – 6 For Time
Clean & Jerks (45/95/135) 

Explosive Jumping Split Lunges (Body weight reverse lunges / Scale by hold onto something if you need the balance help) Stay in one spot, each time you jump counts as a rep.
Then
Competition Programming: 105 / 155, Use a 25/45 LBS bumper plate by hugging it to your chest for the jumping lunges.
---
Diablo F!T: Increasing AMRAP 4 – 6 – 7 (1 Minute Rest between Sets)
8 SB Cleans

100m Farmer Carry
15 DB Push Press
200/400m Run
---
RomWOD & Skills: Banded Push Up > Ring Push Up > Handstand Push Up
---
Download our Mobile App – Sign up for Classes, Clinics, Check the Daily Workout, & More.
Thank You to Our Team Sponsors!
---
Log your workout HERE.
Beyond the Whiteboard App
Its Free with your membership. Log your workouts and track your progress.
---
Live Video – Behind the Scenes: Periscope – https://www.periscope.tv/diablocrossfit
'Official' Facebook Page – https://www.facebook.com/DiabloCrossFit/
Diablo Community Group – https://www.facebook.com/groups/105109166278305/ (Members Only)
Instagram – https://www.instagram.com/diablocrossfit/