Thursday February 9th 2017
Dynamic Warmup & Mobility:  minute 0 – 20
Hips – take a ball and work through any sticky spots in the back pocket

Coaches' Choice Group Dynamic Warm Up

Banded Walks, 30' lateral + 30' forward & backward
Strength: Minute 21 – 45
Deadlift 5×3 @ 80% – Session 5 of 10
Warm up with 1 set of 10 RDLs with an empty bar. Then begin to load up the bar with incremental jumps of 50-90 lbs depending on how heavy you need to get for your first working set.
If you complete your Deadlifts early due to a lighter load for the deadlift, spend some extra time with 2-3 sets of 8 – 12 Glute Hamstring Raises while the rest of the class finishes their 5 working sets.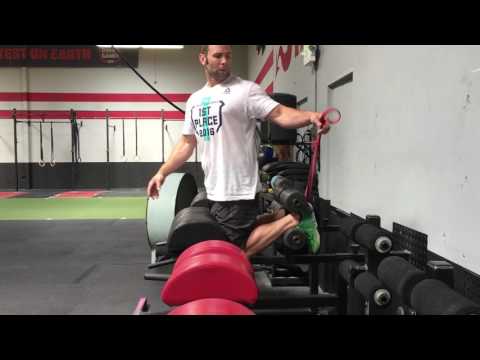 Workout: Minute 46 – 60
3 Rounds for time:

15 Box Jumps 20" / 24"

15 Kettlebell Swings 35 / 53
Score: Total time
---
Diablo Strong – Week 2 / Day 2
Tall Clean + Drop Jerk 1-1-1-1-1 (Do not miss any of these attempts)
1 Clean + 2 Front Squats + 1 Jerk @ 65% 1 RM C&J
Clean Pulls 4×2 @ 95% 1 RM C&J
Overhead Pause Squat 1-1-1-1 (Stong Effort) 10 Second Hold
3-4 sets of the "Kettlebell Carry Complex" 40′ Overhead Carry 40′ Front Rack Lunge 80′ Farmer Carry Complex must be completed unbroken
Our Diablo Strong Classes meet in Pleasant Hill Tuesday, Thursday, and Saturday or you can always set up Custom Coaching Sessions with one of our Olympic Lifting Coaches HERE.
---
Diablo F!T: "Fun with Tabata" Complete max reps of 4 different stations of, 8 cycles of 20 seconds on, 10 seconds rest. Alternating cycles with a Dynamic movements / Static holds.  Complete the full 8 Cycles before moving to the next station. Take a 40 second rest to transition before starting 1st of 8 cycles.
Sled Push / Sled Push

– Moxie, modify with Assault Bike.

SDHP / Supine Bridge – Scale this up with alternating 1 Single leg Bridge alternate every 10 seconds

Left Side Plank / Right Side Plank

Renegade Rows / Dead Bugs or Hollow Hold
You may start at any station except the Plank station.
---
Step 1: Download the SugarWOD App
Step 2: Sign Up with Email / Sign Up with Facebook (AKA Create your account)
Step 3: Find My Box (Hint – Search for Diablo CrossFit) Use Top Secret Code – Diablocf3
Step 4: Log your scores after every workout.
Diablo Members Only, Thanks.
Questions Email info@diablocrossfit.com.
Download our NEW Mobile App
Thank You to Our Team Sponsors!