Thursday June 23rd 2016
Stability Warm up: 3 sets of 8 – 10 KB Floor Press into 30-60 second Arm Bar Hold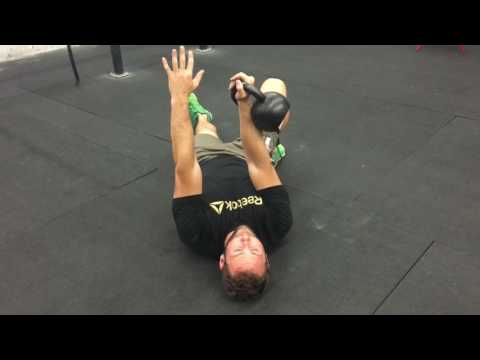 Diablo Strong:  5 Second Overhead Pause Squat 2 – 2 – 2 – 2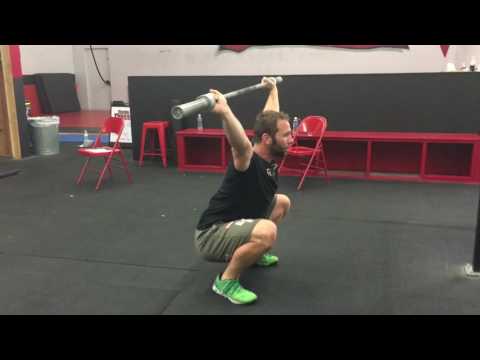 (Work up to a strong effort) *Focus on squatting deep without compromising your shoulder position. Your wrists may get a little sore holding for this long, maybe plan on wearing wrist wraps to take the edge off.
Accessory: 3 sets of 8 – 10 Strict Wide Grip Pull Ups *Use a Band if needed, but keep it strict. You may break up the sets to ensure you are getting good range of motion.  
Workout: Death by Alternating movements every 1 Minute. If you can't complete the correct number of reps in the minute you are done.  
1, 3, 5, 7, etc. Pull ups (Ring Rows/ Banded/ Chest to Bar)

2, 4, 6, 8, etc. Overhead Squats (45/75/115) 
*Scaling Guide: Completing the round of 12 means you went a little to light. We do want to find a point of failure in this workout.  If you scale up to high, and fail out before minute 7, take a minute rest, and start it over with a time cap at Minute 13.
Competition Programming: Chest to Bar Pull Ups and 85/135 Overhead Squats
---
Diablo Fit: Increasing AMRAP  5 – 6 – 7 minutes with 1 minute rest between.
Pick up rounds where you left off after each working sets
5 strict pull-ups or 8 ring rows

10 kb strict press

12 suitcase carry box step up (Alternate step ups)

200m run
* Choose a challenging weight for the step up. Use the same KB for the Strict press
---
RomWOD & Skills: This weeks skill is Handstands!
Plank
Handstand Wall Hold
Freestanding Handstand
Handstand Walking
---
Log your workout HERE.
Beyond the Whiteboard App
Its Free with your membership. Log your workouts and track your progress.