Tuesday April 18th 2017 – Nutrition: Cook Once Eat Twice

Are You Prepared?
I know you're busy. I know you have to get the kids to school and then to work. I know you're tired after working all day, barely making it to 6:30 class at the gym and then feeling too tired to cook dinner, I know. And I hear you. Our fast paced lives don't leave a lot of time to plan and prep our food.
Early morning meetings, fast food, long commutes and traveling for work can all get in the way of us making healthy food choices.
So how do you stay on top of your food game when you barely have time to make a cup of coffee?
It's all about being prepared! I'm not saying you need to sacrifice your whole weekend cooking and prepping for the next 7 days worth of meals (unless that's your thing, and if so, good on ya!) but you do need to put some effort into planning.
Cook Once Eat Twice!
Always, always, always make enough food for leftovers. However you want to do it. Some people spend Sunday cooking enough meals for the whole week.
If that seems daunting to you, then try to make enough for your dinner and lunch the next day.
Be realistic and find a system that works for you and your lifestyle!
Having leftovers is a great way to solve your 'what to eat for lunch' problem.
Some ideas:
Bake 2 whole chickens. Use one for dinner and the other to make chicken salad for lunch the next day and chicken tacos for dinner the next night.
http://www.foodnetwork.com/recipes/ina-garten/perfect-roast-chicken-recipe
Make a big Egg frittata or casserole or egg muffins. The variation of ingredients is endless. Add whatever type of vegetable you like! If you don't have time to eat breakfast these are the perfect small meals to pack and take to work!
Make it a meal for dinner by adding a side salad
http://www.incredibleegg.org/recipe/muffin-frittatas/
http://nomnompaleo.com/post/1983505174/easy-paleo-frittata
– Ana Mooney Health & Nutrition Coach
Ana has a wealth of knowledge in regards to nutrition along with creating a healthy balance in all aspects of life. If you workout in Alamo you already know her, but if you don't she can help you out over the next few weeks as she gives us some tips to stay prepared and get your nutrition back on track.
For more info on her work visit: http://www.anamooney.com/
---
Dynamic Warmup & Mobility:  Minute 0 – 20
Coaches' Choice Group Dynamic Warm Up

Banded Walks 30' Lateral / 30' Forward & Backwards

Barbell Warm up

1 set of 10-12 RDLs with an empty barbell

1 set of 8-10 Deadlifts with a lightly loaded barbell
Strength: Minute 21 – 40
Testing Deadlift Day.
Deadlift 1 – 1 – 1 – 1 – 1 – 1 – 1 (Strong / Max Effort)
After starting a simple Deadlift cycle in January, we have reached the last session and going to test.  Even if you haven't been following the cycle closely, we have been pretty light on the pulling movements over the last week to allow the posterior chain to freshen up, this way we can establish some new Deadlift numbers or find out where our strength is at.
If you finish early due to having a lighter barbell, allow the heavier lifters get through their lifting session.  Work on some accessory after your Deadlifts are done.
Accessory: 3 Sets of 10 – 15 Glute Hamstring Raises or Banded Hamstring Curls.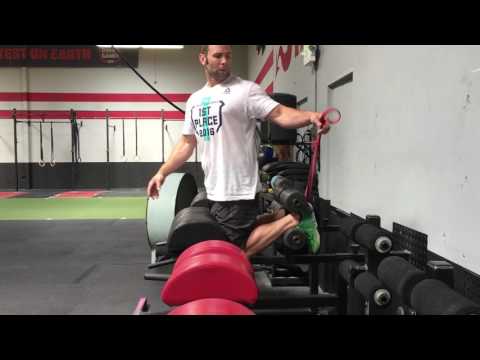 Workout: Minute 41 – 60
Complete 3 rounds, with a rest as needed.
20/30 Calorie Assault Bike right into the following Gymnastic Hold
1st Rounds Dead Hang – Hang From a Pull up Bar. Try to keep an active shoulder vs. just hanging from your arms.

2nd Round Max Prone Plank

3rd Round Max Paleo Chair
Rest up to 2 minutes after your Max out of the Gymnastic Hold
Score: Add up the total time it took to complete the 3 rounds of the Assault Bike.
---
Diablo Strong – Week 3 / Day 1
Our Diablo Strong Classes meet
Pleasant Hill

Tuesday – 5:30am / 8:30am / 9:30am / 6:00pm
Thursday – 5:30am / 8:30am / 9:30am / 6:00pm
Saturday – 9:30am

Alamo
San Jose

Tuesday – 7:30pm
Thursday – 7:30pm
Friday – 7:30pm
Or you can always set up Custom Coaching Sessions with one of our Olympic Lifting Coaches HERE.
---
Diablo F!T: "Fun with Tabata" Complete max reps of 4 different stations with 8 Cycles of 20 seconds on, 10 Seconds rest. Alternating cycles with a Dynamic movements / Static holds. Complete the full 8 Cycles before moving to the next station. Take a 40 second rest to transition before starting 1st of 8 cycles.
Toes to Bar / Plank Hold
Sumo Deadlift High Pull / Dead Hang
Goblet Squats / Push-up Plank
Push Ups / Paleo Chair.
---
---