Tuesday June 14th 2016
Barbell Warm up: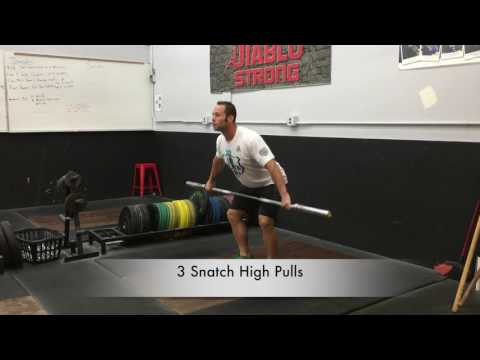 2 Sets of – 3 Snatch Pulls, 3 Snatch High Pulls, 3 Muscle Snatches, 3 Behind the neck presses, 3 Overhead Squats (15 total reps with a barbell)
Grease the Groove: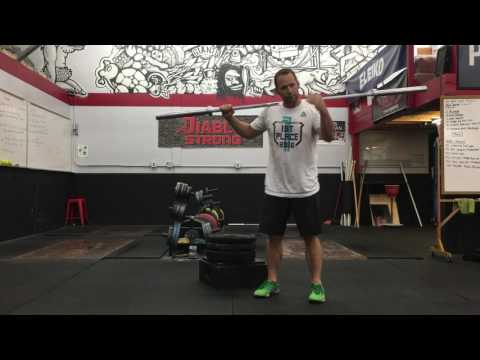 4 sets of 3 Sots presses with increasing weight, only if you are able to press a good position. Otherwise work with an empty bar.
*Sots Press Progression with a PVC or Training Bar only: Overhead Box Squat (work on increasing depth)/ Squat to box with bar behind the neck – Press bar out overhead – Recover to standing overhead- Lower bar back to behind the neck and repeat (Main focus of this progression is to get off the box with an empty bar. DO NOT ADD WEIGHT if you are working the progression.
Diablo Strong: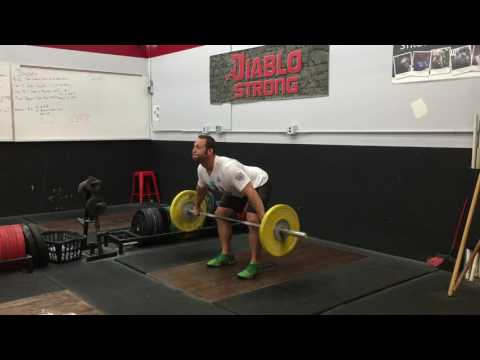 4 sets of 1 Snatch Pull Complex @70-80% (3 Second pull to the Knees + 2 Seconds at the knees, return bar to the ground, then repeat this sequence to finish with a full snatch) 
WOD: 3 Rounds for time:

3 Hang Power snatches from Below the knees (45/75/115) *Stand up with bar then hinge to below the knees

6 Overhead Squats (Same) *If you rest, a squat snatch from the ground will count

9 Back Squats *Be careful lowering the bar behind the neck. You may want to drop after the overhead squat, rest, then clean and jerk it to the back rack position.

200m Run
Scaling Guide: 6-10 Minutes *11 Minute Time Cap (Unless you are on the run)
---
Diablo F!T: E4MOM of:
1 Minute Plank

10 DB Snatch
10 Single Arm OH Squats (Single arm Thrusters)
15 Air Squats
200m Run (If not completed by the end of the 4 minutes, Run 100m on the rest of the workout)