Tuesday March 14th 2017
Dynamic Warmup & Mobility:  Minute 0 – 20
Hips – take a ball and work through any sticky spots in the back pocket

Coaches' Choice Group Dynamic Warm Up

Banded Walks, 30' lateral + 30' forward & backward
Strength: Minute 21 – 40
Deadlift 4 x 1 @ 85%
Session 9 of 12

Warm up with 1 set of 10 RDLs with an empty bar. Then begin to load up the bar with incremental jumps of 50-90 lbs depending on how heavy you need to get for your first working set.
If you complete your Deadlifts early due to a lighter load for the deadlift, spend some extra time with 2 – 3 sets of 8 – 12 Glute Hamstring Raises while the rest of the class finishes their 5 working sets.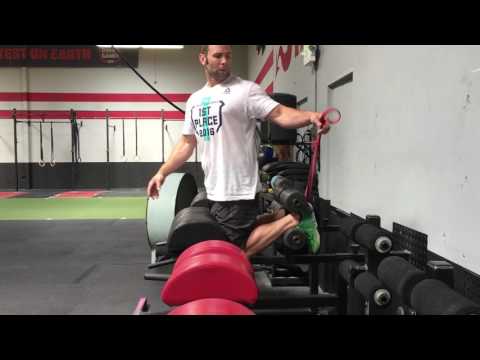 Workout: Minute 41 – 60
8 Minute AMRAP of:
16 Wall Balls 14-9' / 20-10'

8 Strict Chin Ups – Modify with a Band or Seated Pull-ups, or Scale up by holding Med Ball between your legs for some weighted Chin ups.
---
Diablo Strong – Week 3 / Day 1
Tall Snatch 1 – 1 – 1 – 1 (Standing tall, push through your feet and pull yourself under the barbell receiving in the squat)
Snatch High Pull + Power Snatch + Position 2 Hang Squat Snatch 3x(1+1+1) @ 71 – 76%
Snatch Deadlift 3×3 @ 93% 1 RM Snatch (Pull to the 1st position with a 3 second tempo. Wait at the top of the first position until you feel powerful with the weight distribution in your feet, Finish the pull on the 3rd Rep of every set)
Pause Back Squat (3 Second) 4×3 @ 81%
Our Diablo Strong Classes meet in Pleasant Hill Tuesday, Thursday, and Saturday & in Alamo on Sunday Morning or you can always set up Custom Coaching Sessions with one of our Olympic Lifting Coaches HERE.
---
Diablo F!T: Complete 5 Rounds Starting Every 5th Minute.

10 Sumo Deadlift – Use a heavy Kettlebell or Possibly 2 Kettlebells to increase the load.

6 – 10 Strict Pull ups

10 – 15 High Wall Balls – Shoot the ball higher than you normally do.
Pick a rep scheme and stick to it.
---
Step 1: Download the SugarWOD App
Step 2: Sign Up with Email / Sign Up with Facebook (AKA Create your account)
Step 3: Find My Box (Hint – Search for Diablo CrossFit) Use Top Secret Code – Diablocf3
Step 4: Log your scores after every workout.
Diablo Members Only, Thanks.
Questions Email info@diablocrossfit.com.
Download our NEW Mobile App
Thank You to Our Team Sponsors!