Wednesday August 17th 2016
Clean & Jerk Range of Motion Warm Up: 1 Rounds of
5 Clean Pulls
5 Muscle Cleans
5 Front Squats
5 Strict Press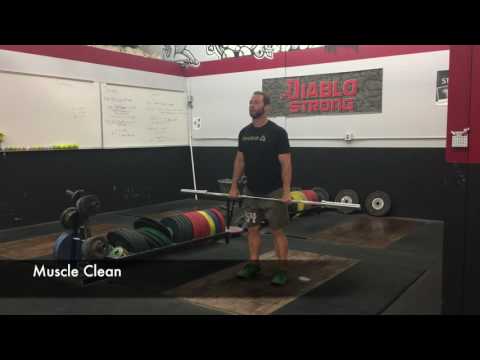 Clean & Jerk Skill Warm Up: 2 Rounds of
3 High Hang Power Clean
3 Low Hang Power Clean with a Squat
Use an empty barbell for the first round and if it feels lite and fast add a small amount of weight.
Diablo Strong: 6 sets of 1 Clean from the hips @ 75 – 80% (High hang position). You may do these from the hang or from blocks. Once you work up to your working weight, complete one rep EMOM. If you miss a rep, just accept the miss. If 1 minute is not enough time to recover between sets, adjust the rest to finish every 90 seconds.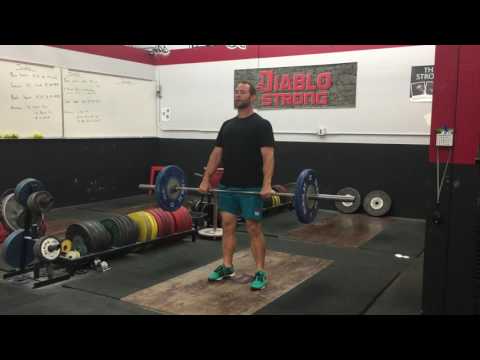 Explosive Accessory: 3 Sets of
5 Underhand Vertical Medball Throw – Right into 

5 Seated Box Jumps.
*Objective is to be explosive, and NOT to hit the lights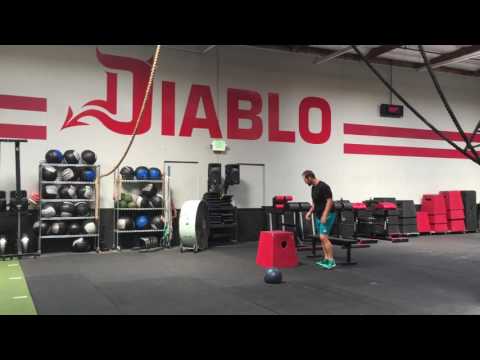 Workout:  8 Minute AMRAP of: *Increasing 1 Rep every round

1,2,3,4,5, Wall Ball (10-8'/14-9'/20-10′)

1,2,3,4,5 Hang Power Clean (35 KB Swing/65/95) 
Competition Programming: Wall Ball 20-9'/30-10′, Barbell 95/135
---
Diablo F!T
Fight Gone Bad Style (3 Rounds, 1 minute of work each station, then a decreasing rest between stations. 1 minute rest between each station in the first round, then 30 second rest between each station in the second, NO rest between stations in the last
Wall Ball
30 sec Sandbag Cleans/ 30 sec Sandbag Front Rack Hold
Box Jump
30 sec Russian Twist (Medball)/ 30 sec Plank hold
RomWOD & Skills: Ring Row Variations > Strict Pull Up / Chin Up > Static Hold with Chin above the Bar
---
Download our Mobile App – Sign up for Classes, Clinics, Check the Daily Workout, & More.
Thank You to Our Team Sponsors!
---
Log your workout HERE – Beyond the Whiteboard App
Its Free with your membership. Log your workouts and track your progress.