Wednesday August 24th 2016 – Power Supply Meals are LIVE!
We're now up and running with tasty prepared meal delivery from Power Supply. Order online, pickup here at the gym. Easy, real food. Get a free meal with your first order. http://eat.mypowersupply.com/DIABLO. The first delivery will be Monday August 29th if you place your orders by Thursday August 25th.
---
Warm Up: Dynamic Warm up, then 3 – 4 Ladder Agility Drills
Gymnastics Skill: Rope Climbing, spend 8 minutes practicing, focus on your footwork. If you you have rope climbs, try to work up to 4 – 6 rope climbs in this time.  
Gymnastic Strength: 4 Sets of 1 – 5 rope pull ups ending with a 10-20 second dead hang hold.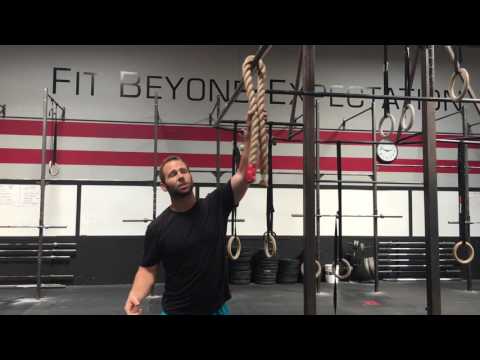 Workout: 5 Rounds for time of
5 Toes to Bar

10 Push Ups *Knees CAN NOT touch the ground (Modify with a band on a pull up bar)
15 Kettlebell Swings (26/35/53)
Competition Programming: 5 Bar Muscle Up, 8 HSPU, 12 KB's at 53/70
---
Diablo F!T: 4 Rounds of Alternating E3MOM of A & B – 
E3MOM A:
Bike Buy in (Test 40 seconds during the workout) or Row

5 – 10 Strict Pull ups

10 – 15 Sit ups
E3MOM B:
Sandbag Run

10 – 20 Push ups (Choose a number and stick to it)

*Knees CAN NOT touch the ground

10 – 15 Sit ups
---
RomWOD & Skills: Pistols
---
Download our Mobile App – Sign up for Classes, Clinics, Check the Daily Workout, & More.
Thank You to Our Team Sponsors!
---
Log your workout HERE – Beyond the Whiteboard App
Its Free with your membership. Log your workouts and track your progress.