Wednesday February 15th 2017
Dynamic Warmup & Mobility:  Minute 0 –  15
Coaches' Choice Group Dynamic Warm Up
Kettlebell Skill: Minute 16 – 30
4 sets of the "Kettlebell Carry Complex"

40′ Overhead Carry

40′ Front Rack Lunge  

80′ Farmer Carry
Complex must be completed unbroken.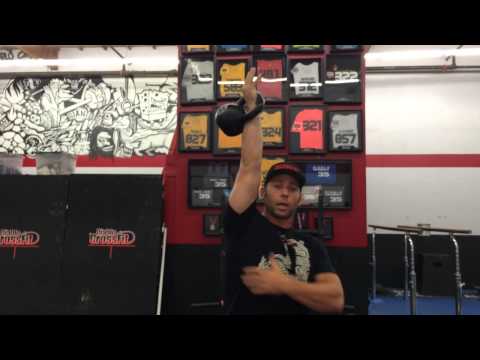 Workout: Minute 31 – 60
14 Minute AMRAP of:

8/10 Strict Chin ups

10 Power Snatch 63 / 95

16 Lateral Box Step over – Hip crease Just at or below parallel

1 Minute Rest
Score: Total Rounds and reps
---
Diablo F!T: Complete 5 rounds starting every 4 Minutes
5 – 10 Strict Chin-ups – Choose a rep scheme that you will stick with

8 Hang Dumbell Power Snatch – Alternating arms with a challenging weight

12 Alternating Step Walking Lunge – Hold Dumbbell overhead or at your side.

18 Lateral Box Step over



Rest for the rest of the 4 Minutes.  You should be able to have between 30 – 60 seconds of rest. If you have more, you need to add a couple more reps to the Strict Pull ups. If you don't have any rest, adjust and lower the amount of Chin ups and or do bodyweight walking lunges.
---
Step 1: Download the SugarWOD App
Step 2: Sign Up with Email / Sign Up with Facebook (AKA Create your account)
Step 3: Find My Box (Hint – Search for Diablo CrossFit) Use Top Secret Code – Diablocf3
Step 4: Log your scores after every workout.
Diablo Members Only, Thanks.
Questions Email info@diablocrossfit.com.
Download our NEW Mobile App
Thank You to Our Team Sponsors!