Wednesday June 22nd 2016
Mobility: Spend 6 Minutes Working on Upper Thoracic Mobility
Grease the Groove: Sots Press 4 sets of 3 reps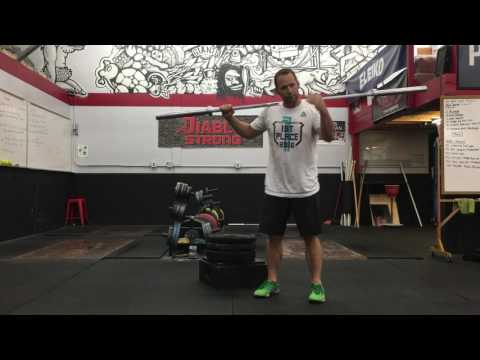 *If you are using the Box modification, do not go over the training bar.
Diablo Strong Skill: High Hang Snatch 6 sets of 1 rep @ 60-65%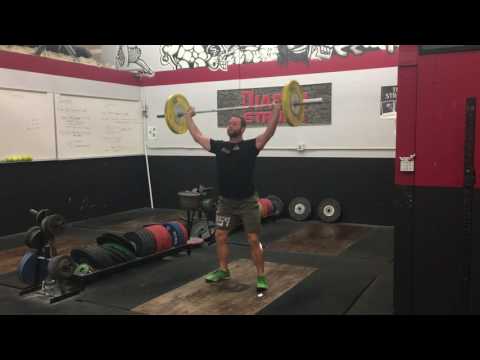 Keep bar at Hip and jump though the feel and pull yourself under the bar.
Workout: 4 Rounds, with a built in rest, for time of:
12 Wall Balls (10-8'/14-9'/20-10′)

10 Box Jumps (12/20/24)
8 Toes to Bar (Sit Ups)
6 strict Press (15/25/45)
-1 minute rest after first round,
-30 second rest after the second round,
-0 second rest after the 3rd round
*Hustle between stations and try and keep the reps unbroken while you there is a built in rest.
---
Diablo FIT: Decreasing Rest Fight gone bad. 3 Rounds of 1 Minute on and a rest. (1 Minute Rest first round, 40 Seconds rest second round, no Rest 3rd round.  
Wall Ball

Box Jump

Sit ups (Toes to Bar)

DB Push Press (30 Sec Strict Press/ 30 sec Push Press)  *Make it a challenging Weight.  
---
RomWOD & Skills: This weeks skill is Handstands!
Plank
Handstand Wall Hold
Freestanding Handstand
Handstand Walking
---
Log your workout HERE.
Beyond the Whiteboard App
Its Free with your membership. Log your workouts and track your progress.